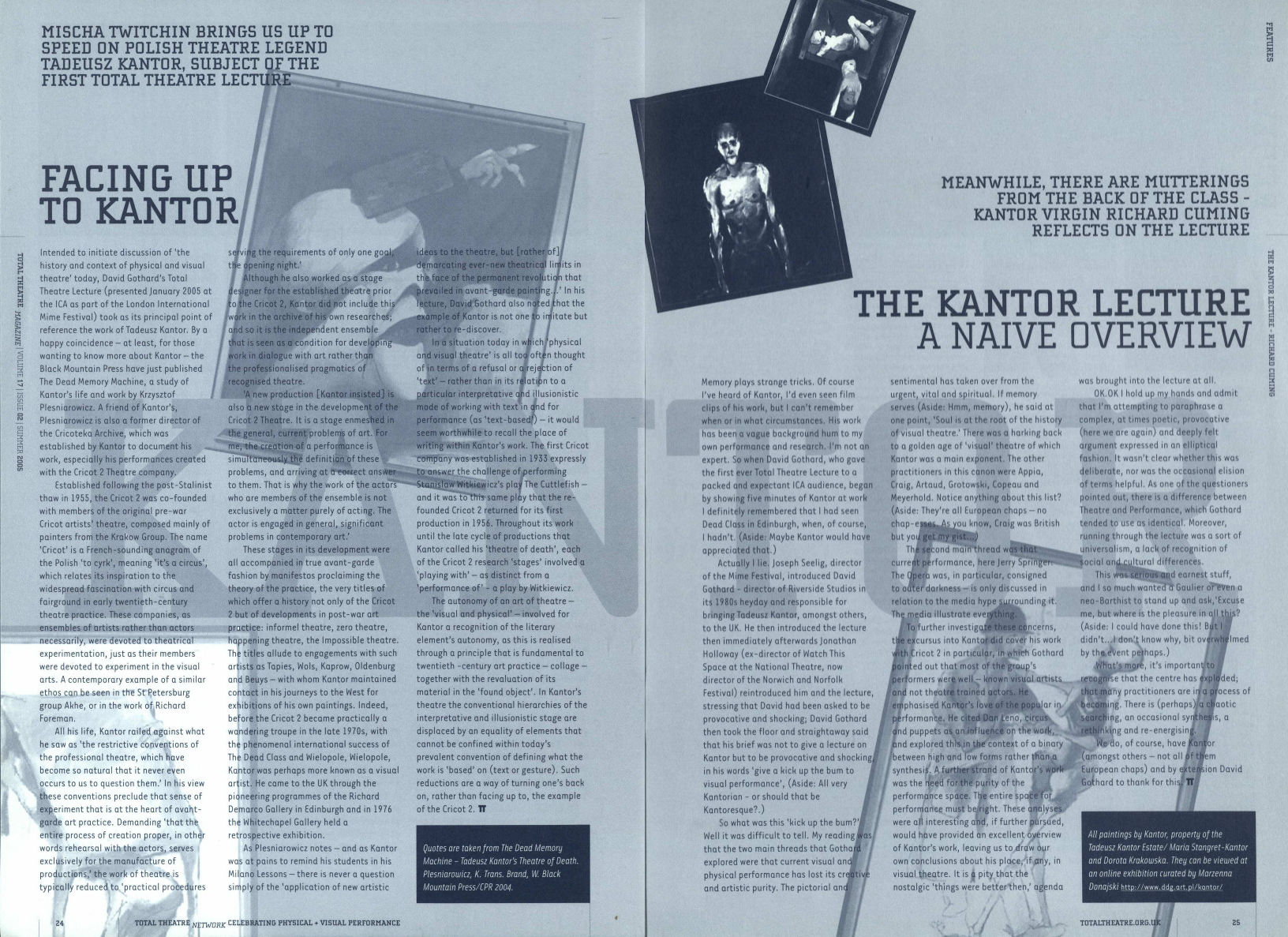 Publishing almost 100 print editions in the period 1989-2012, Total Theatre Magazine covered 25 years of UK and international performance. Its remit was physical and visual work – encompassing mime, puppetry, street arts, circus, site-specific performance, movement theatre, and other disciplines at a time when such work was little regarded.
Whether it's a mime troupe's vivid account of giving a private performance for Salvador Dali and his retinue at the Hotel Meurice in Paris, the novelist Russell Hoban remembering his work on the legendary performance The Carrier Frequency, or a captured moment like the brutal climax to Marina Abramovic's Seven Easy Pieces at the Guggenheim in New York, the archive is a testament to the hundreds of companies and thousands of practitioners who brought new ideas to the language of performance.
Following a grant from the Heritage Lottery Foundation, we worked with Total Theatre Magazine to develop the website for the print archive, also managing the OCR and data entry on more than 2000 scanned articles.
The website is being launched with events in London and Brighton during March and May 2019.